Description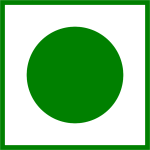 Kerala pakkavada are also known as ribbon pakkavada because of the twisty twirly ribbon shaped look. These are easy home made snacks that will retain it's taste in a airtight container. These snacks are made from Besan powder and chilli powder with just a pinch of hing powder for taste. They do not retain much oil and hence less fattening. These snacks are usually made and consumed around the Diwali festivities.
Kerala pakkavada is made from the dough that is squeezed out in a ribbon fashion into hot oil using a press. These sometimes have jeera or sesame seeds for extra taste. Kerala pakkavada are usually so light and crispy that they break in your arm with a crisp sound that makes it even more enjoyable to eat hearing that crunch with every bite. You can serve them with tea and have kids enjoy them as a healthier alternative to oily snacks.
You can find these ready-made Kerala pakkavada right here carefully crafted to get the perfect shape and the perfect taste.