Description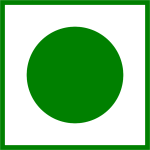 Black halwa is an unbelievably yummy sweet from Kerala which is also known as Kozhikode halwa. It is one of the most loved sweet dishes and given below are the simple steps in which it is prepared!
It can be prepared from wheat flour or plain flour.
Sufficient amount of fresh ghee and non-adulterated coconut oil are added.
You can find roasted nuts and dry fruits popping up out of nowhere in your mouth and making it better.
What makes Black Halwa a famous sweet?
Black halwa is famous across the Indian subcontinent for its overwhelming flavour and sweetness. Be it a marriage ceremony or spiritual occasion, this black halwa is served everywhere. The traces of coconut and richness of coconut oil makes it worth giving a try. Earlier it used to be simple jelly-like halwa which was loaded with sugar. But, South India has seen different improvised versions and recreations of this marvel with time.
Why is Black Halwa a healthy sweet?
Coming across the ghee and coconut oil content, we are sure you must be questioning your taste buds! But, don't worry because we have some amazing nutrient quotient listed below. Check this out!
Rice flour being the core ingredient makes it easily digestible despite being loaded with fat content.
Jaggery is the second most important ingredient which is not only healthy but also tasty and gives a unique flavour. Moreover, even diabetes patient can try it in small quantity because jaggery is healthy for them.
Coconut, on the other hand, is antibacterial and antiseptic which nourishes skin, body tissues, and organs.
Cashew nuts are small surprising elements of black halwa which is rich in vitamins and prevents anaemia.
Cardamoms are flavour enhancing agents which also has ability to make the food easily digestible.
Now, that you know all about anatomy of our Kerala Black Halwa, do not hesitate to click on buy button.
If you need any more information in detailed manner, please follow the link below about our blog post on Black Halwa.
5 Ingredients that make black halwa healthy and tasty
Here, at The South Indian Store, we deliver only the freshly prepared Black Halwa to our customer. Any feedback or suggestion related to this product is welcome and we will try our best to entertain it. Happy snacking!