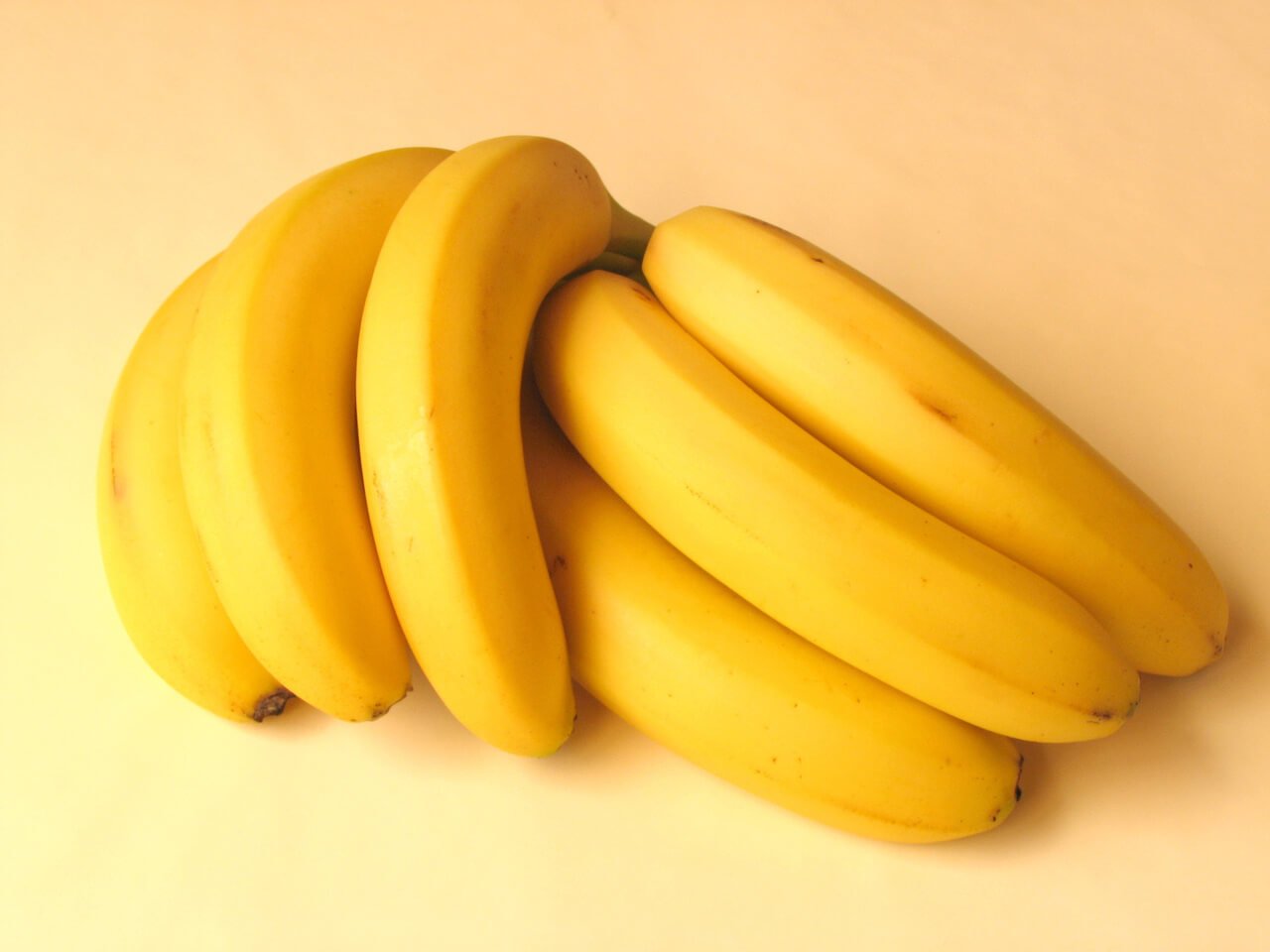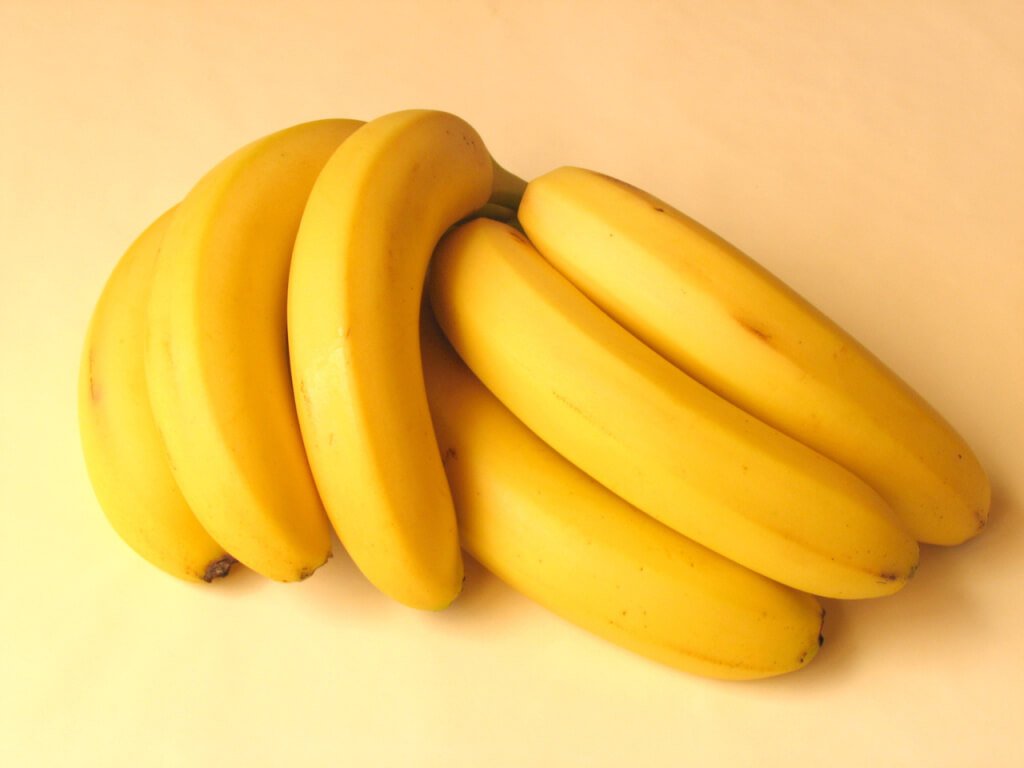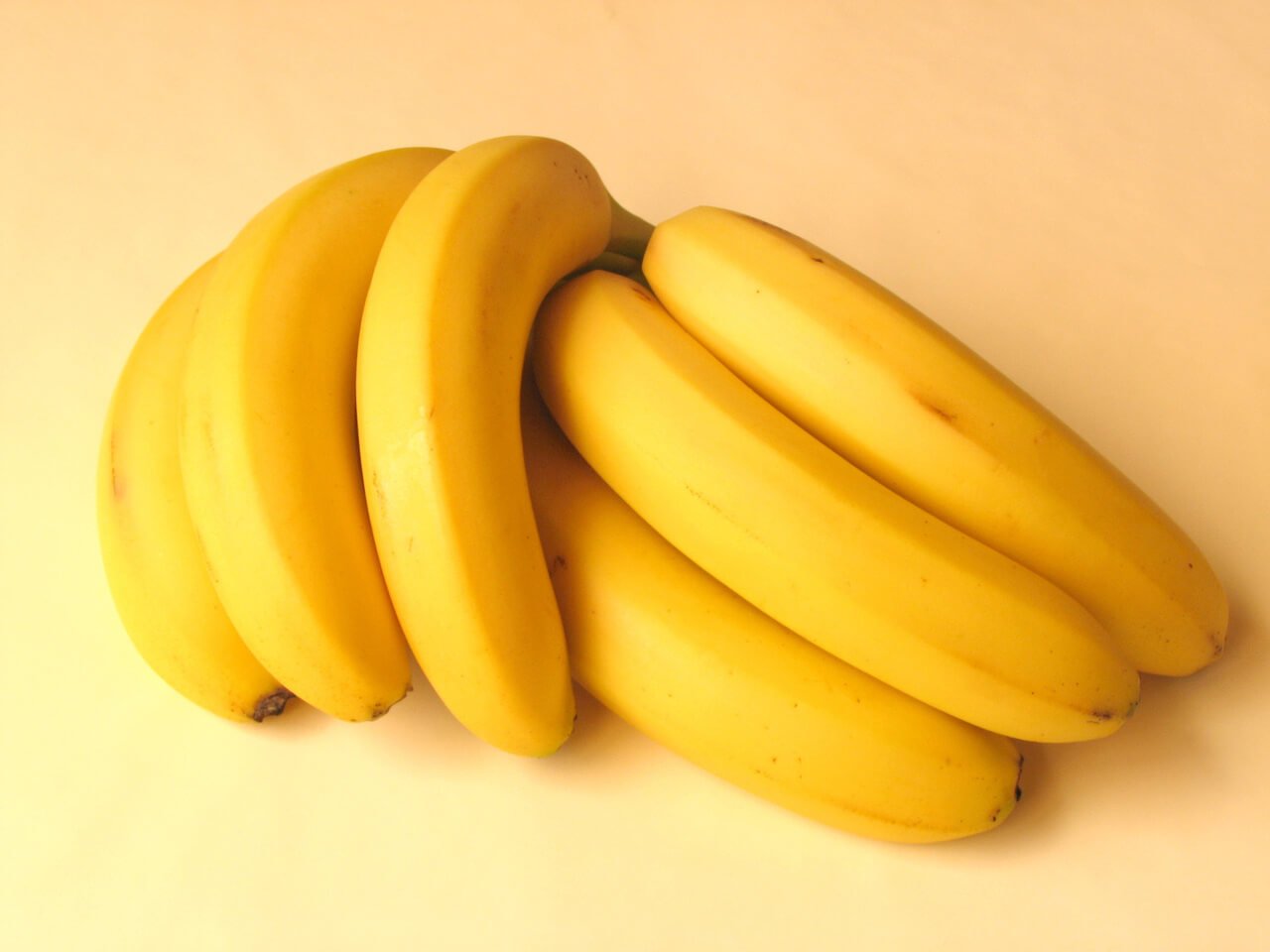 Staying healthy and fit is the need of the hour and considering this fact; I have listed down 51 benefits of banana for your health.
It is a common understanding that bananas are healthy food and should be consumed regularly to maintain a healthy lifestyle.
Still, a majority of us are unaware of the huge benefits of consuming a banana a day. It is the cheap and best source of natural nutrients that keeps you fit.
Here goes the awesome list that explains benefits of banana.
1. Great source of energy
Banana is the most famous natural source of instant energy among athletes and gym goers. The natural sugars and fibre content in banana gives an instant boost of energy.
---

---
2. Maintains blood pressure
Banana is a rich source of potassium and has minimum salt content which is ideal for maintaining a healthy blood pressure level.
3. Helps eliminate depression
Studies have revealed that banana is a really effective fruit that can be consumed during depression and it contains proteins that helps in relaxing muscles and brain.
This further helps in reducing depression.
---
Benefits of banana #3 – Helps eliminate depression        Click to tweet
---
4. Helps during constipation
Ever wondered what to eat and what not during constipation? Banana is the best solution. They contain fibre that is good for digestion and helps you get an easy motion and improves your digestive system.
5. Helps during hangover
Had a lot of tequila shots last night? No issues, you can get out of the hangover quickly with a good glass of banana shake.
Banana helps in relaxing your stomach and energizes your body to overcome the hangover.
6. Reduces stroke risks
Among the 51 benefits of banana, this one is the most important. Banana can really control and make your heart healthy. According to a research, eating banana can reduce the risk of stroke by as much as 40%. Source – http://kaisepictures.com/Page%20KP%20Collection/cool_news/Bananas/banana_effects_on_the_brain.html
---
Benefits of banana #6 – Reduces stroke risks        Click to tweet
---
7. Prevents morning sickness
Banana is a good source of natural sugar. This helps in maintaining the energy level of your body throughout the day.
So, eating bananas on regular basis can really help you remove the morning sickness.
8. Benefits of banana during mosquito bites
Banana skin has good healing properties. You can rub the inside of a banana skin on the affected part of your skin and it will help relieve the itching and pain
It also lowers the risk of swelling and irritation caused due to mosquito or insect bite.
9. Improves nervous function
Banana is a rich source of Vitamin B. Vitamin B is responsible for maintaining our nervous system. It is involved in the production of RNA and DNA which is considered as the building block of life. Source – https://en.wikipedia.org/wiki/B_vitamins
---

---
10. Helps in reducing weight
Instead of munching processed food and unhealthy snacks, it is a better option to consume banana every two hour or so especially if you are working for a white collar job.
This helps you maintain your body blood sugar and maintains the fat production which further prevents you from gaining extra weight.
---
Benefits of banana #10 – Helps in reducing weight        Click to tweet
---
11. Prevents Ulcer
Banana is considered very effective for ulcer patients especially because of its smoothness. It helps in neutralizing the acidity and helps in rebuilding the inner lining of stomach and prevents ulcer.
12. Lowers body temperature during fever
During fever, a banana can help reduce your body temperature and helps in bringing down the fever.
It can also be used to cool up your body during summer.
13. Helps you quit smoking habit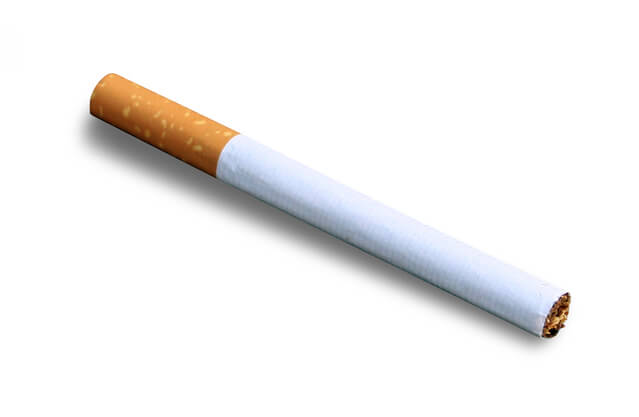 Quitting smoking habit is a difficult process and there are several artificial and processed edible products available in the market to help you quit smoking
Banana is a natural alternative to all such products. The vitamin B6, B12, Potassium and magnesium rich banana helps you easily quit your smoking habit
14. Boosts your brain power and learning ability
Several studies on banana and its nutritional benefits revealed that it helps in developing and boosting your memory.
A test was performed in Twickenham, Great Britain where the school officials gave bananas to 200 students during breakfast and lunch and the results were amazing.
The learning ability of students got increased significantly. Source – http://www.20minutestolessstress.com/Banannas.html
---
Are you health concious? Try our healthy and 100% authentic South Indian snacks. Free home delivery across India. We also serve International orders. Visit our International Orders page to know more.
---
15. Relieves menstrual cramps
Vitamin B6 and Potassium packed Bananas are best natural source to fight against menstrual cramps. It helps you fight against the bloating experience during menstruation. Source – http://www.healwithfood.org/menstrualcramps/foods.php
16. Helps build strong bones
Banana helps the body in calcium absorption and Calcium is the main building block for strong bones.
Banana is rich in fructooligosaccharides which helps in increasing the production of digestive enzymes and nutrients that further helps in absorbing calcium for strengthening your bones. Source – http://saveourbones.com/calcium-absorption-bananas/
17. Makes your heart healthy
The high potassium and low salt content in banana is ideal supplement for your heart.
---
Benefits of banana #17 – Makes your heart healthy        Click to tweet
---
18. Prevents Anaemia
Bananas are rich in Iron and helps in building haemoglobin. This helps prevent anaemia and is especially good for female health.
19. Fights against infection
The nutritional value of banana makes it the ideal natural source of food that helps your body fight against infections. It boosts your immune system and strengthens your body's immunity.
20. Reduces obesity
People suffering from obesity – Banana is a must have natural food that should be included in your diet. It's natural sugar and fibre content helps you maintain your body weight.
---

---
21. Better oxygen supply to brain
Potassium is responsible for delivering better supply of oxygen to brain and bananas are rich source of potassium.
22. Anti inflammatory
When you enjoy a medium sized banana, it contains as many antioxidants as in a medium sized apple. These anti oxidants help you fight against inflammation. Source – http://www.livestrong.com/article/556471-bananas-and-inflammation/
23. Reduces the risk of kidney cancer
The healthy nutrients in banana are vital for kidney functions and helps reduce the risk of kidney cancer and other kidney related diseases.
24. Prevents aging of body tissues
The high content of antioxidants in banana is a major reason that it can fight against premature aging of the skin. It keeps your skin healthy and young.
---
---
25. Good for asthma patients
If you are suffering from asthma, then banana should be included in your diet. According to a British study, children who consumed banana a day had a 34% lower chance of developing asthma related symptoms. The rich fibre content also helps in maintaining a healthy respiratory condition.
Source – http://www.healwithfood.org/asthma/foods.php
26. Helps in weight gain
Banana when combined with milk becomes a great source of weight gain diet. Regular intake of banana in the form of milk shake can help you gain weight if you are already skinny.
27. Gives you a good night sleep
Bananas are rich in tryptophan and serotonin which are responsible for producing sleep hormones. Eating banana a few hours before going to bed would definitely help you get a good night sleep.
28. Moisturises your skin
The high vitamin A content makes it ideal for a moisturised and healthy skin. To get instant results, mash the banana and apply it directly on your face.
---
Benefits of banana #28 – Moisturises your skin        Click to tweet
---
29. Makes your hairs soft
Mix a ripe banana with avocado and coconut milk to get the perfect mixture that you can apply on your hair for a perfect, soft and smooth hair.
30. Makes your hairs shine

For a shining hair, mix banana, olive oil and egg white to form a paste that you can apply on your hair to get that perfect shine.
31. Fights hair loss
Banana and yoghurt is considered to be the most effective natural way of treating hair loss. Just mix them together and apply to hair. Keep it for 15-20 minutes and wash. Regular use should reduce the hair loss problem significantly.
32. Treats dry and damaged hair
You can make a paste of banana and almond oil and apply to your scalp and hair to moisturise it. The vitamins A and C of banana and vitamin E of almond oil will make your hair smooth and moisturised.
33. Prevents acne
You can rub the inside of the banana peel against acne on your face and wash it with lukewarm water. Repeat this for a couple of days and your acne will disappear.
---
Benefits of banana #33 – Prevents acne        Click to tweet
---
34. Reduces wrinkles
Consuming banana on a regular basis can dramatically reduce the premature ageing of skin. You may also apply the banana peel directly on any wrinkle on your body and see the difference in couple of days.
35. Healthy scalp
Banana when mixed with olive oil or almond oil when applied to your scalp nourishes the scalp skin and makes it healthy and in turn strengthens the roots of hair.
36. Prevents warts on your body
If you are suffering from warts on your body, then try applying banana peels on the affected area. The results will be amazing once you do it for a couple of days.
37. Pre menstrual syndrome
Banana contains vitamin B6 which helps in regulating mood during menstrual cycle.
38. Helps in making your skin glow
Banana is rich in anti oxidants and helps in making your skin healthy, wrinkle free and glowing.
39. Mood booster
Not feeling good? Feeling depressed or getting bored? Try eating a banana and you will notice the difference. Banana is considered to be a good source for mood elevation
40. Treats diarrhea
Banana is good for stomach and helps in maintaining the digestive system. It helps in restoring the lost electrolytes post diarrhea.
41. Fights against diabetes

Studies have revealed that banana is good for health conscious people who want to avoid artificial sugar. It contains the natural form of sugar which is healthy and diminishes the risk of diabetes.
42. Controls nausea
Eating banana in between meals helps reduce and significantly control nausea.
43. Helps you stay alert
High potassium content makes banana an ideal food for children and teenagers. It helps in increasing the memory and makes them alert.
44. Relieves stress
Banana helps in reducing stress and improves your mood and also regulates blood sugar level
45. Reduces swelling
You got an insect bite or swelling on your knees? Banana peel can help in reducing the swelling and heal the affected area.
46. Helps in Digestion
Finding it hard to digest your regular food? Having acidity problems? Bananas are great for your digestive system. Banana is rich in fibre and helps in easy digestion of food.
---
Benefits of banana #46 – Helps in digestion        Click to tweet
---
47. Minimizes hypertension
Banana is a rich source of potassium and is ideal food for people suffering from hypertension.
48. Helps in bowel movement
Those who are suffering from constipation and indigestion, banana comes as a life saver. It helps in proper bowel movement and keeps you happy
49. Helps in blood circulation
Banana helps in producing haemoglobin, antioxidants and purifies your blood. It helps in maintaining a healthy blood circulation inside your body.
It also keeps your kidneys healthy which are responsible for the purity of your body blood.
50. Helps during muscle cramps
Muscle cramps caused due to workout, sports or night time leg cramps can be treated by the intake of banana on a regular basis.
51. Improves your sex life
Bananas are proven to contain high nutrients, improves mood and helps increase oxygen flow throughout your body. The high content of vitamin B makes it the perfect natural mood elevator and hormone regulator.
---
External references
http://www.medicalnewstoday.com/articles/271157.php
http://foodmatters.tv/articles-1/25-powerful-reasons-to-eat-bananas
http://www.healthambition.com/10-surprising-banana-benefits/
http://hairlosstreatmentstip.com/benefits-of-banana-for-hair
http://www.stylecraze.com/articles/amazing-benefits-and-uses-of-using-banana-for-skin-and-hair/2/
http://kaisepictures.com/Page%20KP%20Collection/cool_news/Bananas/banana_effects_on_the_brain.html
http://www.20minutestolessstress.com/Banannas.html
http://virilityprotocol.com/bananas-boost-male-health-in-the-bedroom/
Image credits – http://www.freeimages.com/
---