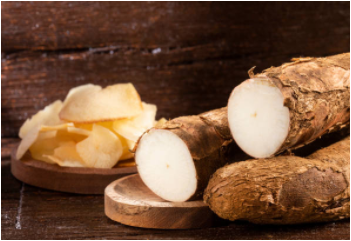 Arrowroot powder is one such ingredient that has never failed to amaze the person looking after the kitchen. It is a magical ingredient that you can use for cookies, gravy, halwa, and what not. Apart from discussing the health benefits of arrowroot powder, we have tried to compile a detailed article about arrowroot powder benefits for the skin.
Arrowroot or scientifically called Maranta arundinacea is a starch that is obtained from the rhizome or rootstock of a tropical plant. This starch is readily available in the form of powder and is highly nutritious for health, skin, and hair.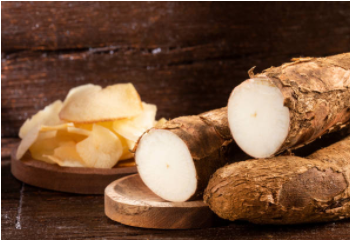 Here, we will be discussing arrowroot powder benefits for skin that not many of us are unaware of.
Many times your usual deodorant causes irritation to your skin and it's always safe to adopt an organic hack with the help of arrowroot powder. Mix 1 tsp. of arrowroot powder with baking soda, along with few drops of coconut oil and other essential oils of your choice.
Use a little bit of this paste as a cream after the shower and apply on the areas like underarms, groin, and neck. This will prevent your body odor and it can be stored for a month.    
Arrowroot powder is purely a natural option to be used as talcum powder for babies. Mix 1 cup of arrowroot powder with 1 tsp. chamomile and the talc for your baby is ready. Use it regularly as talc for the dry, soft, and rash-free skin of your baby. It absorbs the moisture and keeps it safe from minor skin infections as well.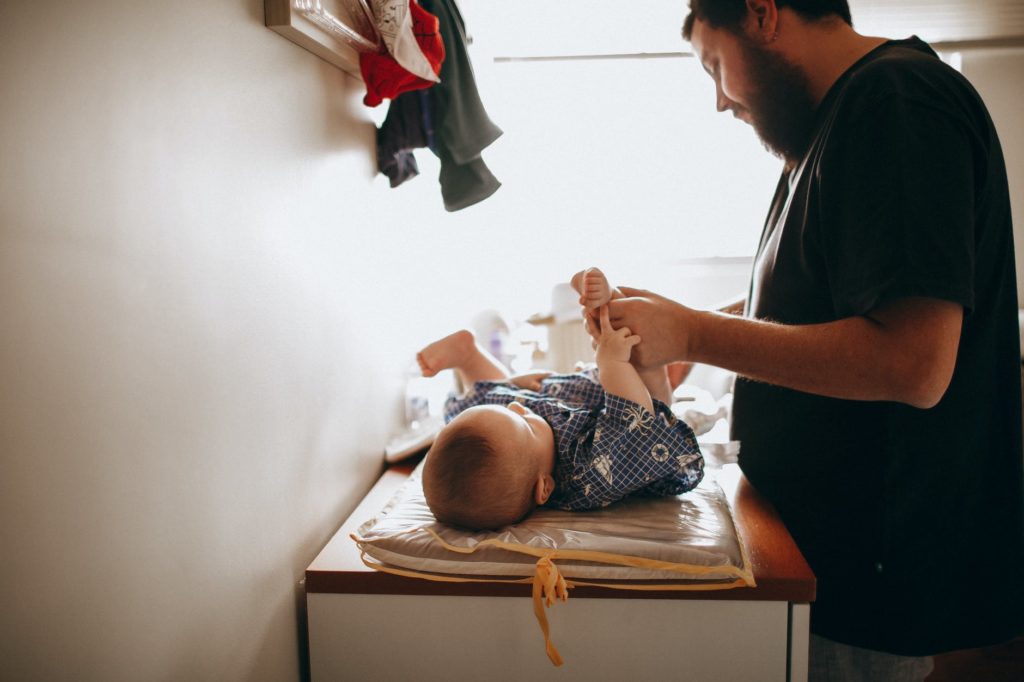 How many times have you hesitated to use compacts while you are out for an event or function? Now, just a few ingredients and you will have the safest compact to rescue you.
Mix 1 tsp of arrowroot powder with cocoa powder. Add a pinch of cinnamon to it, and this can be your instant compact. You can also add the powder of dried beetroot or hibiscus flower for a pink tone.  
Your compact kit can now be replaced with these naturally made shades.  
If you have always wanted a chemical-free hack to get rid of oily skin, then this is for you. Mix 1 tsp. of arrowroot powder and 1 tsp of tea tree oil/honey/apple cider vinegar/ aloe vera juice.
You can choose the ingredient that suits you the most. Apply it like a face mask and wash gently after it dries. This will clear the oil on your skin and exfoliate it naturally.
*Note: Examine your skin and select the other ingredient accordingly.*
Get rid of skin allergies
If you have sensitive skin, then mix arrowroot powder with lavender oil or aloe vera juice. Maintain thin but stable consistency of the paste so that it remains firm on your skin after application.
Wash it after 20 minutes and it will soothe your skin by fighting the bacteria that cause itching, rashes, and allergies. As mentioned in previous point, the removal of oil from skin will go hand-in-hand which in turn reduces allergy.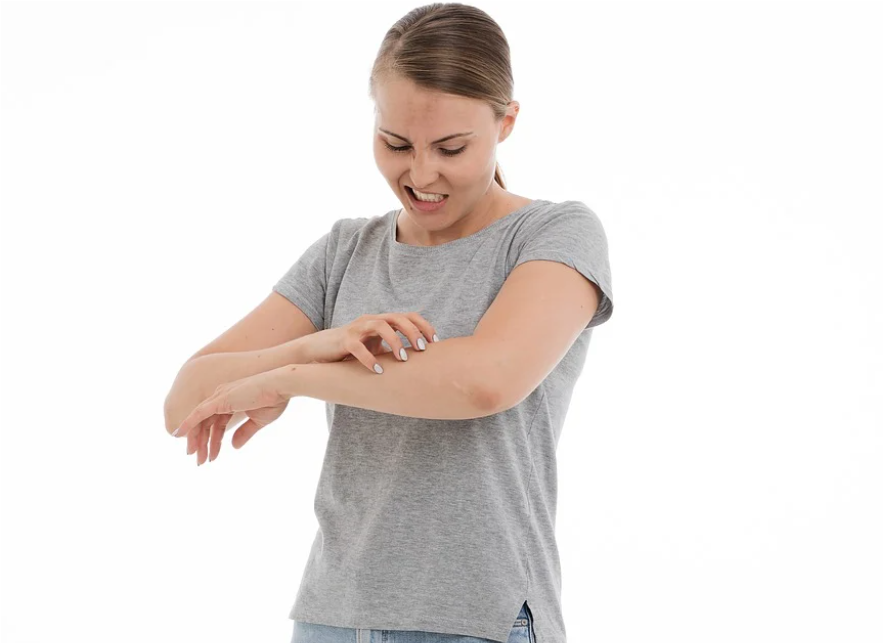 Toner for acne-prone skin
Skin toner never goes out of fashion and it is definitely one of the most irreplaceable cosmetic product. All you have to do is mix 1 tsp. of arrowroot powder with ½ tsp. apple cider vinegar, chamomile tea, aloe vera juice, or honey.
Apply it on acne-prone area like a topical solution. It will reduce the eruption and cure it when used regularly.
*Note: Acne-prone skin is vulnerable to infection, so prepare the solution with suitable ingredients.*  
No more blackheads or rough skin
We all wish to have a healthy skin with no scope of any unwanted growth or bump. In order to naturally achieve that, mix 2 tsp. of arrowroot powder with oatmeal powder, and 1 tbsp. yogurt with a pinch of turmeric.
Apply it all over the face and let it dry. Rinse it with water and move hands in a circular motion to scrub your face. It will improve the texture of your skin.
Now, that masks are permanent part of our lives, why don't we come up with creative ones. Mix 1 tsp. yogurt, 5 black grapes juice, 1tsp. lemon, and 2 tsp. arrowroot powder. Apply it all over the face and rinse after 15 minutes with lukewarm water.
Oil, impurity, and bacteria will be absorbed by this mask. It also gives a fresh and bright look to your skin.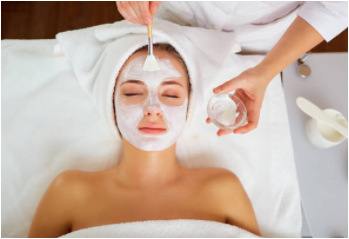 The spots left by chickenpox are not only tough, but also risky to be treated. You have to be very careful about treating them, so here is a natural hack for the same. Mix the arrowroot powder with anti-bacterial ingredients like honey or neem oil or pure coconut oil to make a thick paste.
Apply it over the affected area and wash it after it dries. You will experience the changes in the pox mark within a few days of application.
*Bonus Tip: You can use any of the above-mentioned face mask for healing burns, blemishes, and tanning on skin as well*
We hope you will love these benefits of arrowroot powder as they are extremely easy to try and requires only natural ingredients. Tell us which of these hacks from arrowroot powder you have tried or you are going to try. We would love to know more such hacks from you as well!