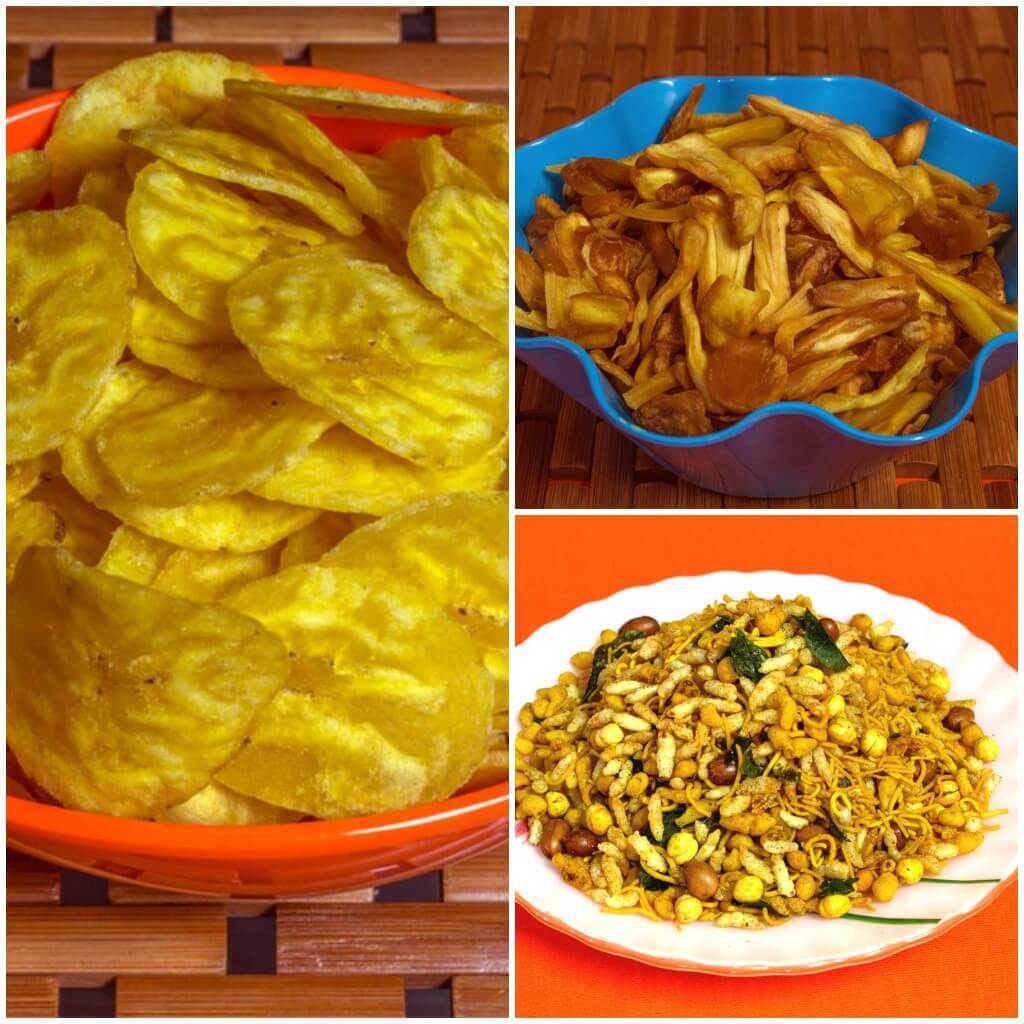 December is here and we're all gearing up for holiday times. Holidays always mean lots of get-together and family parties. How about serving something different to your guests this time? Let me introduce you to some sweet and snack  items that you can serve your guests and I believe they'll love them!
Snacks:
1.Varities Of Banana Chips
When it comes to banana chips, there's no limit. There is spicy and there is sweet. How about introducing these little crispy treats in your parties? Whether there are kids or adults, all will enjoy these yummy chips.

1. Chipo banana chips : Place an order for these yummy ripe banana snacks now!
Buy Chipo Banana Chips Online – Buy Now!
2. Banana chips petals : Small petal shaped chips are not only good to taste but also pretty to look at.
Buy Banana Chips Petal Online – Buy Now! 
2. Tapioca Chips
We have many varieties of your favourite tapioca Chips as well. They're healthy and a delicious snack. Your guests will surely love them.

Buy Thin Crispy Tapioca Finger Chips Online – Buy Now! 
Buy Delicious Chipo Tapioca Chips Online – Buy Now! 
3. Kerala Snacks
The states of Kerala has some amazing snack varities and we bring that right at your doorstep. Whether it's the yummy Kerala mixture or Kerala pakkavada.

Buy Yummy Kerala Mixture Online – Buy Now!
Buy Kerala Pakkavada Online – Buy now! 
We also have many combinations of these snacks aavailable.So if you wanna buy them together, you are just  a click away! Visit our website now.
Sweets:
Enough of the spicy crispy things, right? Don't worry we have delicious varieties for sweet lovers as well.
1. Halwa
Well, we all are halwa lovers since childhood. So, how about trying something different than semolina and carrots halwa? We bring to you 3 delicious halwa varieties. If you haven't already tried them, order them now.

Made from fresh fruits with authentic taste, these halwa varieties will leave you and your guests craving for more. They are yummy and a must have.
Order Kozhikkodan Dates Halwa Online – Buy Now!
Buy Delicious Kozhikkodan Jaggery Halwa Online – Buy Now! 
Order yummy Orange Halwa Online – Buy Now! 
2. Chocolates
These authentic Ooty chocolate varieties are to die for. Made from fresh nuts, they are a treat to everyone. These chocolate treats can surely put new life in your regular party. So, don't just sit back. Choose your favourite one and place an order now!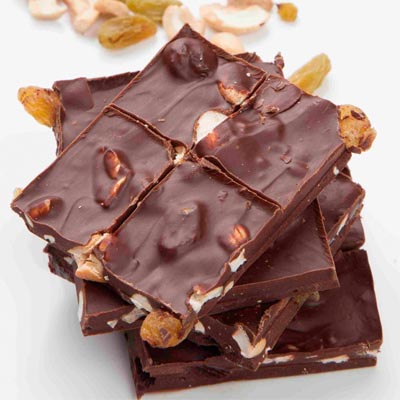 Buy Delicious Ooty Almond Crunch Chocolate Online – Buy Now!
Order Ooty Fruit and Nut Chocolate Online – Buy Now! 
These Super yummy snack and sweet items will make your parties memorable. Order them now and enjoy with your loved ones! Let me know all your experiences in the comment section.
Stay Happy And Healthy!