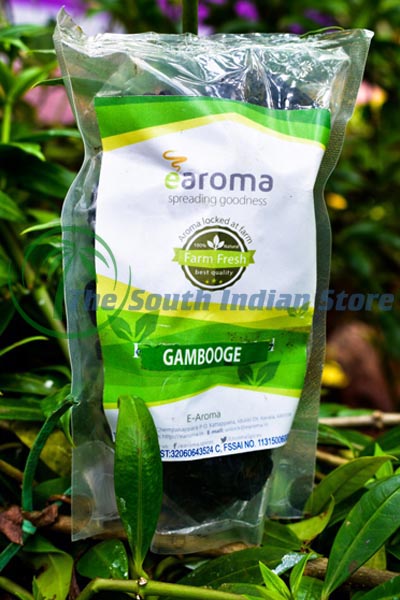 If you love cooking and exploring different ingredients, then this article is for you.  Today, I have got kudampuli for you. So, what is kudampuli ? Well it is one of the main spices used in the tropical cuisines. Kudampuli, also known as pot tamarind, is mostly grown is southeast Asia, coastal parts of India and west Africa. It belongs to the Clusiaceae family and closely resembles pumpkin. Scientifically known as Garcinia gummi-gutta, it is mostly used for its tangy flavor. It is extensively used in the preparation of curry and is famously known as 'Malabar tamarind' in India. Let's learn how can you use this amazing spice in your kitchen!
1.Fish Curry (Kerala Style With Kudampuli) :
South India has some of the most amazing fish recipes and this is one of them. If you love fish, then you surely gotta try this. Tasty fish cubes cooked in soaked kudampuli,  it goes perfect with steamed rice. Soak some kudampuli in 1/2 cup lukewarm water and keep aside for later use. Take some water in a bowl and add chilly powder. Add some turmeric powder to it and mix well to make a thick paste.
Now, take a pan and heat some coconut oil. Add mustard seeds to it along with some fenugreek seeds and few curry leaves. Then, add sliced onions and crushed ginger and garlic. Saute till it all turns golden in colour. Next, add the chilly-turmeric paste and cook till the oil separates. Add the soaked kudampuli and some salt to taste. Cover with a lid and let it come to boil. Now, add the fish pieces and allow it to boil. When it starts boiling, reduce the heat and cover the mixture with a lid. Cook this curry for 12-15 minutes on low flame.

Garnish your tasty fish curry with some curry leaves and slit green chillies. Serve hot with steamed rice. Make your curry healthy by adding our variety of kudampuli to it. You will surely crave for more kudampuli after trying our range.
Buy  Tasty Kudampuli Online – Buy Now!
2.Kudampuli Juice:
An amazing and refreshing drink for summer is here. Served in several parts of the country, it is made with jaggery and ginger. Wash and soak some dry kudampuli in 1/2 cup water overnight. Make some jaggery syrup in a pan and keep aside. Heat a saucepan and add the jaggery syrup into it. Add some chopped ginger and the soaked kudampuli. Boil this mixture and then simmer for 15-20 minutes. Remove from it and allow it to cool.

Blend it into a smooth paste. Strain this paste and store it. Mix this paste with some cidar vinegar and water to serve. Add ice cubes and serve chilled. It is not just refreshing but can also help you to lose weight. So, apart from regular exercises, you can try this juice to lose fats!
3.Mulakooshyam (Raw Banana Curry):
One of the most popular dish from the rich flavorful cuisine of Kerala. This traditional recipe is cooked mostly when someone has fever or cold. Soak the malabar tamarind  pieces in lukewarm water for 15-20 minutes. Cut raw banana into medium size cubes and put it into vessel filled with water. Add some pepper corns and onion into a mixer. Add garlic and grind it into a paste. Heat a pan and add chilly powder. Put some coriander powder and cook for 2-3 minutes.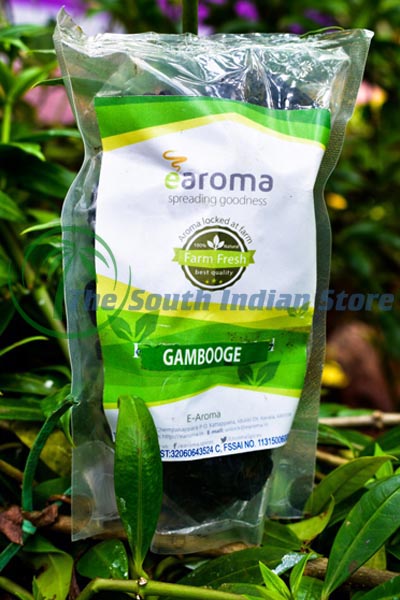 Next, add the prepared mixture and saute well. Add 1 to 2 cups of water along with kudampuli pieces. Put some curry leaves and salt to taste. Cook for till it starts boiling. Add the banana cubes and cook for another 15-20 minutes. Make sure the banana pieces get fully done and the curry becomes thick enough. Lastly, add some coconut oil and curry leaves. Serve hot with rice. This recipe will surely give a kick to your sick tastebuds.
4.Kudampuli Charu:
The ultimate weight loss recipe is here. Kudampuli charu is a healthy way to lose fats from the body. Take some kudampuli and soak in water for 30-45 minutes. Mash these kudampuli pieces and extract the water from it. Add water and repeat the process for 3-4 times to extract maximum content from it. Boil this extract for 10-15 minutes and allow it to settle down. Strain the mixture and store it in refrigerator. Use this tangy mixture in rasam or sambar.

Now, you know everything about how to use this malabar tamarind in your meals. Curry or juice, cook whatever you like with kudampuli. Make your meals healthy and tangy!
Stay healthy and happy this season!
External reference: