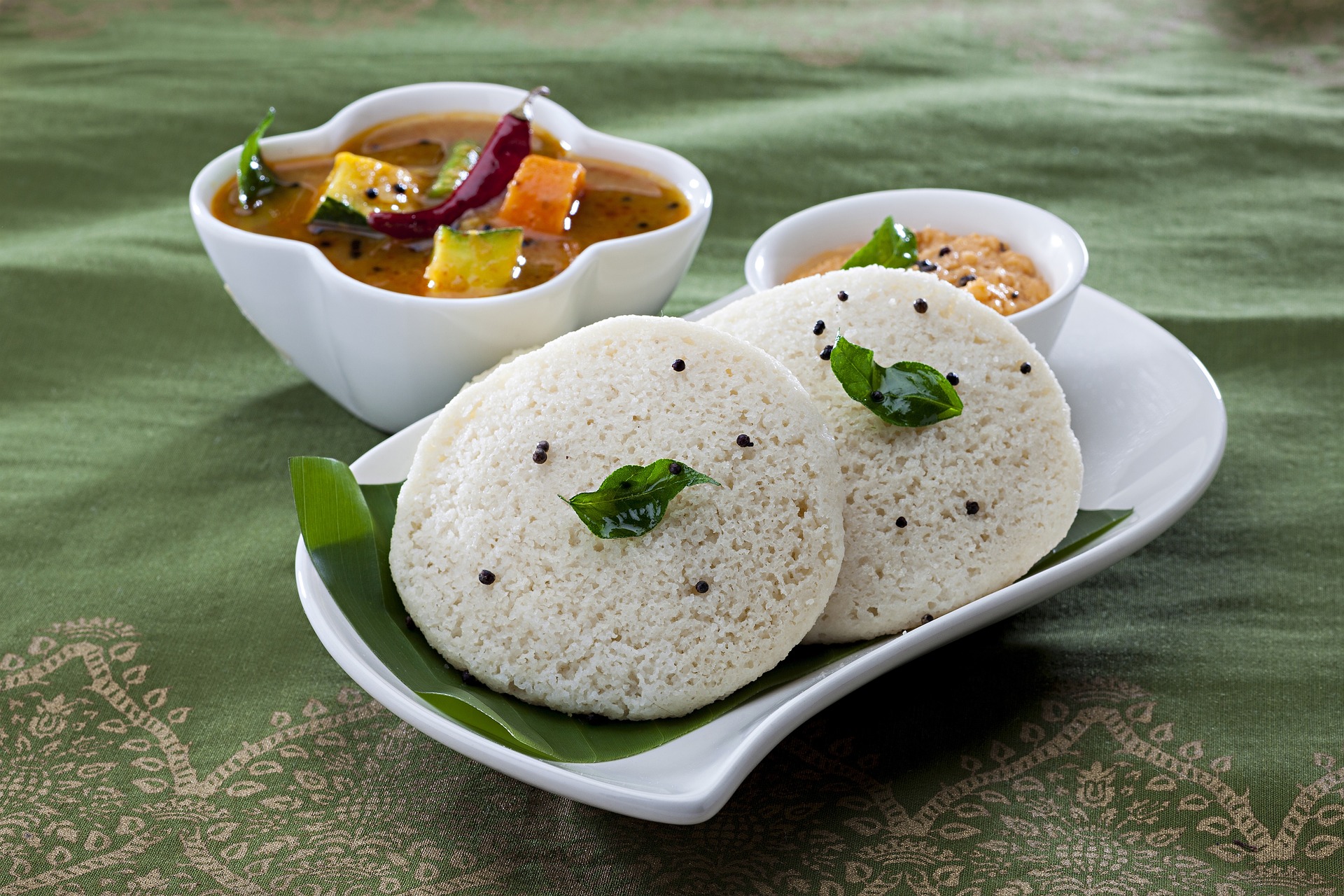 With Vishu and Puthandu aka Tamil new year at the doorsteps, the thought of celebrating them in all best ways possible has  filled everyone with excitement. Auspicious days, other than being religious, also offer an amazing and tasty variety of delicacies. Food is the reason why most of the younger generation usually awaits for the festivals. So, what better than trying out some yummy festive recipes from the southern part of the country. This food guide is not only for people who celebrate Vishu and Puthandu, but it also can be tried by those who love to eat. Let's get started!

Mangai Pachadi
As mentioned previously, Mangai Pachadi is the traditional recipe cooked during Tamil new year and Vishu. Made from fresh raw mangoes and healthy jaggery, this recipe is a must try.

Add some chopped mangoes to a pan along with some turmeric powder and a pinch of salt and let it cook for 8-10 minutes. Side by side, add some tablespoons of water to a pan with jaggery, and give it a nice boil, your jaggery syrup is done. Add the strained syrup to the mangoes and cook it for another few minutes. Make a mixture of mustard seeds, curry leaves and dried red chillies and add to the pachadi mixture. Your Mangai Pachadi is ready to serve. Want to make your dish more healthy? Grab these awesome and nutritious Karupatti aka palm jaggery online and add some health to taste. We ship all across the country.
Buy Fresh And Tasty Karupatti Online 
Pasi Paruppu Pradhaman
Indians don't need a reason to dig into sweet dishes and Payasam is everybody's favourite. Payasam is the traditional dish of every festival in South India including Vishu and Puthandu . Made with the goodness of coconut milk and moongdal, this variety of Payasam is a very healthy option.
Like every other Payasam recipe, first you have to prepare thin and thick coconut milk. Next,  fry  the moongdal and cook it in a pressure cooker for 3-4 whistles along with rice and 1/2 cup of water. Mash the mixture for later use. Prepare the jaggery syrup along with this.
Strain the jaggery syrup and boil it for 5 minutes. Then cook the syrup  with mashed rice and dal mixture. Next add the thin coconut milk to it and boil it for another few minutes. Now, add the thick milk to the mixture and remove it from flames. Serve hot with cashew and coconut peices.

Thakkali Thokku
Thakkali Thokku aka Tomato Thokku is also an important dish prepared during Vishu. Be it spread, pickle or just side dish, you can eat this yummy tomato recipe the way you like.

This mouth-watering recipe starts with blanching of tomatoes and cutting them into smaller pieces. Next, saute mustard seeds and curry leaves in a pan for a while. Then, add the chopped tomatoes to it along with turmeric powder, red chilli powder and cook it again. You can add tamarind if the tomatoes aren't too tangy, else it can be avoided.
After 25-30 minutes, when the tomatoes have become mushy and there is no juice left, add grated jaggery and fenugreek seeds. Remove the dish from  flames and allow it to cool for sometime. Store it in an air-tight container and refrigerate the dish. Your Tomato Thokku is now ready to be eaten with curd rice, idli or chapatti. It sounds  yummy, doesn't it? So, how about adding some healthy jaggery to it? Buy our variety of fresh karupatti and savour the authentic flavour. We promise to provide you with the best always!
Buy Fresh and Authentic Karupatti Online Here – BUY NOW
Aviyal Kuzhambu
Here, I have the ultimate vegetarian recipe filled with the goodness of yummy veggies. Cut  Raw banana, drumsticks, potato, brinjal, snake gourd , cucumber and carrot into length-wise and cook it in a vessel with water and some turmeric. Meanwhile, soak the rice in tamarind juice for sometime.
Add the soaked rice, coconut, cumin seeds with some red and green chillies in a mixer and grind it into a fine paste. Next, add some tamarind extract and a pinch of salt to the half cooked vegetables. Then, add the ground paste to the vegetables and turn off the flame when the mixture starts boiling. Add some curry leaves and coconut oil to complete this mouth-watering recipe. Serve it hot and enjoy the flavours of different vegetables cooked together.

Now that you are familiar with these amazing delicacies, how about trying it out for your family and friends? Cook these traditional and tasty dishes and let us know in the comment section how did you enjoy them .
Wishing You All A Very Happy, Healthy And Prosperous Festive Season From The Team Of South Indian Store! Spread The Joy Through Food!
External Reference