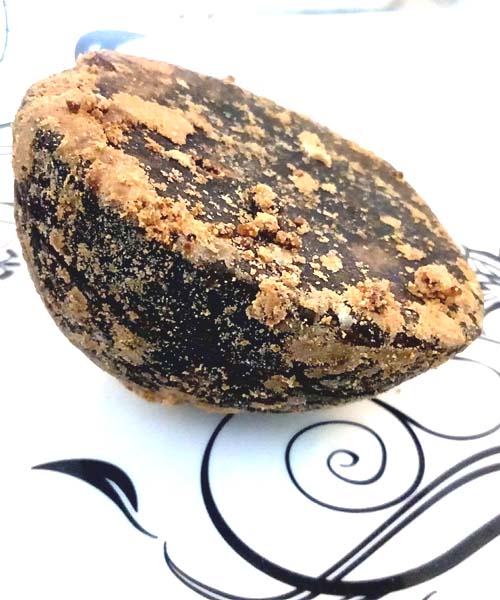 Made from freshly concentrated product of cane sugar and date palm tree, Palm jaggery is a treat to taste buds. The process of making palm jaggery does not involves use of any chemical agents, hence all the natural minerals are retained as no preservatives are added. Also known as Karupatti, it is proven to have several health benefits as well. Mostly used in Asia, Africa and some parts of America, palm jaggery is used a major ingredient in many food items. Whether its sweet or savour, palm jaggery enhances the taste of many delicacies. In India, it occupies an important position in the ancient practice of Ayurveda. Below here, I provide you 11 facts as in why you should also include palm jaggery in your diet.

1. Highly Nutritious :
Palm jaggery is rich in iron and it increases haemoglobin and treats anemia if consumed regularly. It is rich in magnesium and helps to regulate the nervous system. Presence of calcium helps to build and maintain strong bones. It also contains potassium which boosts heart health, decreases cramps and has several other benefits as well. It boosts the immune system and thus prevents several blood-related and other disorders.
2. Ultimate Cleanser :
It is an healthy alternative to white sugar and helps in the cleansing of your total system. Respiratory tracts, stomach, lungs, intestines, it removes toxins from every part of the body, leaving you healthy.
3. Nourishes Skin :
Jaggery being a rich source of nutrients helps to get healthy and smooth skin. It also prevents pimples, wrinkles and acne, giving you a glowing skin naturally. It also delays the signs of aging by preventing dark spots and wrinkles. So ladies, instead of trying cosmetic products, try this natural aid.
4. Improves Digestion :
One of the major benefits of eating Karupatti is its ability to provide relief from digestive disorders. It not only activates digestive enzymes, but also treats constipation and indigestion by regulating bowel movement. It cleanses the system by removing unwanted particles. It acts as a detox by flushing out nasty substances from liver. During summer, consuming a medium-sized piece of jaggery keeps the stomach cool.
 5. Boosts Energy :
Palm jaggery is rich in composite carbohydrates which helps it to digest sooner. Daily consumption releases energy which keeps you active and energetic for hours. So if you're looking for a kickass start to your day, include some Jaggery in your diet.

6. Effective During Pregnancy :
It contains an abundance of anti-oxidants. This not only neutralizes free radical active but also prevents cell damage and DNA degradation. Palm Jaggery safeguards the fetus from negative health effects. It is used in the diet, 7 month onwards to provide relief from pregnancy difficulties.
7. Palm Jaggery Reduces Weight :
It is surprisingly effective in weight loss. Being a source of potassium , it helps to maintain the electrolytic balance and helps in the reduction of water retention. All this collectively play a major role in weight loss.
Click here to buy fresh and authentic Palm Jaggery from South India
8. Relieves Menstrual Cramps :
Due to its richness in several nutrients, Palm Jaggery turns out to be an effective natural therapy for menstrual problems. Eating of Jaggery releases endorphins which relaxes your body and hence prevent premenstrual syndrome (PMS). It relaxes the body and makes us feel better by reducing cramps.
9.Treats Cold And Cough :
Whether its warm water or tea , addition of Jaggery (gur) in it,  helps it to fight symptoms of cold related diseases. Next time if you're sneezing or coughing , take a bit of jaggery for relief. It helps in treating chronic cough also. Palm jaggery has a soothing effect on the soft tissues of the throat , thus reducing throat irritation.
10. Eases Joint Pain :
It strengthen the bones, thereby reducing joint pain and other related syndromes like arthritis. It is rich in calcium thus making the bones stronger and healthier. Experts suggest to take jaggery with a pinch of ginger or a glass of milk for better results.
11. Heals Migraine :
The medicinal properties of Palm Jaggery helps to reduce this pain naturally. Jaggery along with Ghee helps to constrict blood vessels and controls pain without any medicine.
A tasty treat and a medication to your several health issues . Dig in to the delicacies of palm jaggery now! Let us know in the comments section, how and when did palm jaggery helped you.
To support our facts, we have another blog for you to read why palm jaggery is 75% better than regular sweetener! Read here!
External References: