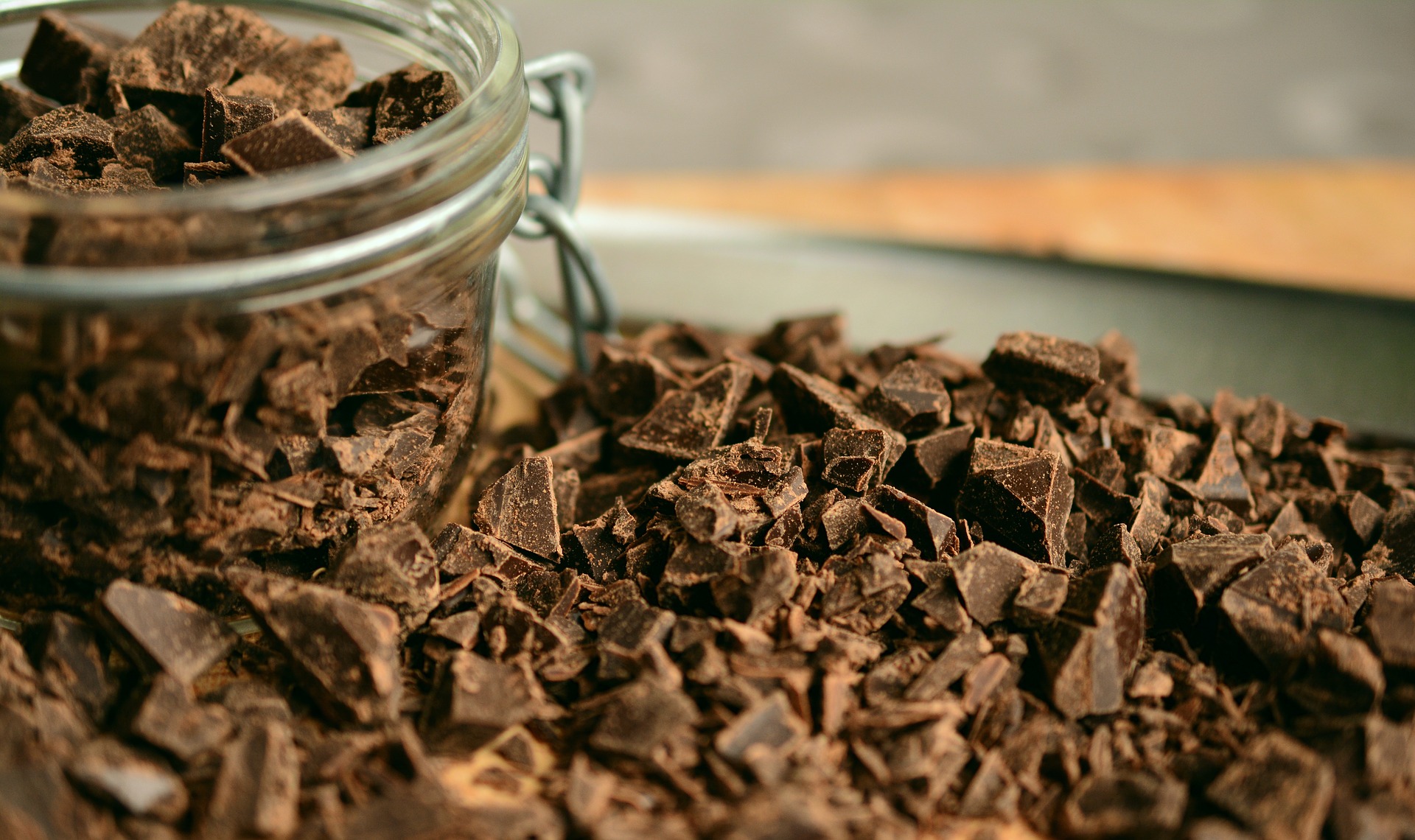 Once in a while, it's fine to dig into yummy chocolaty dishes and not worry about calories. So, this one's for the time when you feel like cheating on your diet. I am gonna provide you with 4 yummy and delicious chocolate bar recipes. You're surely gonna love it !
1. Chocolate Bar Muffins
Preheat your oven to 400 °F and grease 8-10 muffin cups.
In a bowl, combine 2 cups flour, 1 cup sugar, 1/2 cocoa powder and 1 teaspoon baking powder. Mix well.
In another bowl, add 1 egg and whisk well.
Next add 1 cup yogurt and 1/2 cup milk to it. Mix it all nicely.
Then, add few drops of vanilla essence along with some vegetable oil and mix again.
Pour the flour mixture into it and stir nicely.
Fill the muffin cups with one teaspoon of the batter.
Next take some chocolate bar of your choice and cut them into 2-3 pieces.

Place 1-2 piece in the muffin cups and pour the batter again.
Make sure you fill the cups by 3/4.
Then roughly chop the chocolate bars and add to the top.
Bake in the preheated oven for about 15-20 minutes. (Until it's done completely).
Cool down the cups and serve!
2. Chocolate Bar Ice cream
This one's super easy and very yummy. You can add the choice of your ice cream, but I mostly prefer vanilla.
Take a large rectangle dish and fill it up scoops of vanilla ice cream.
Make it even using a knife or a spatula.
Add one layer of chocolate bar to it .

Almond or nutty chocolate bars go extremely well with this recipe.
Then pour the final layer of ice cream and make it even.
Refrigerate for 2-3 hours.
Take it out, cut a section and serve with chocolate sauce. Sounds delicious, right?
Buy Delicious Almond Chocolate Online – Buy Now! 
3. Chocolate Bar Shake
Love chocolate and shakes? Mix the two, you get this.
Add 2 cups milk to a blender.
Chop your favourite chocolate bar and add to it.
Add chocolate sauce if you like.
Add some ice cubes and blend well
Your tasty shake is ready!!
Top with fruits or nuts, and serve!

Buy Tasty Milk Crunch Chocolate Online – Buy Now! 
4. Chocolate Bar Tarts
Prepare tarts or buy readymade ones.
Chop the chocolate bars and melt them down.
Pour over the tarts and garnish with some chocolate chips and nuts.
Refrigerate for 25-30 minutes, so that it sets well.
Take out and serve!

Easy to make and so delicious to eat. If you are a chocolate lover, then you have to try these recipes. Make them all and let me know how it turned out to be.
Happy cooking!
Stay happy and healthy!