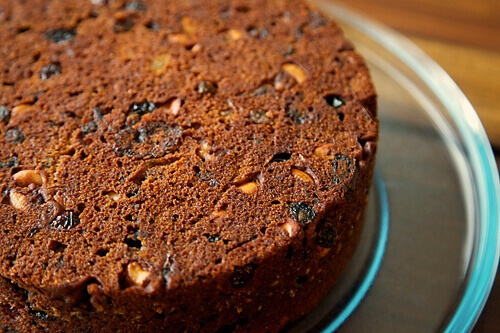 So, it's that time of the year and December is about to begin. Do you love love winter just as I do? Cold breeze, hot coffee, brownies, bells, santa and gifts. I guess you know what I am referring to. Yes, Christmas excites all of us. Especially it's a whole different feast for cake lovers, or shall I say bake lovers. Do you also love baked items? If yes, then keep reading. I have got some delicious baked recipes for you, to try this holiday season! Let's start baking!
1. Chocolate Brownies
Who doesn't loves brownies? Well, I don't know anyone who doesn't. Everyone loves to dig this amazing chocolaty treat. But have you ever baked them by yourself ? If not, you should try after reading this.
Recipe:
Start by preheating the oven at 350 degrees. Take a 8 – inch square pan and grease and flour it well. Then, take a large saucepan and melt about 1/2 cup of butter. Remove it from heat and add, 1 cup of sugar, 2 eggs and 1 teaspoon of vanilla extract. Beat in 1/3 cup of cocoa and 1/2 cup flour. Next, add some salt and 1/4 teaspoon of baking powder.

Bake in the preheated oven for 25-30 minutes. Make sure you don't overcook it. Meanwhile, start preparing the frosting. Combine 3 tablespoons softened butter and 3 tablespoons cocoa. Then, add 1 tablespoon honey and 1 teaspoon vanilla extract. Add 1 cup confectioners sugar and stir the mixture well. Frost brownies when they are warm and serve hot! I am sure it will make Christmas more merry for you.
2. Banana Bread
This recipe is perfect for a cold Christmas morning with some hot chocolate. If you love banana and bread, then put both both of them together and bake this.
Recipe:
First, preheat the oven at 350° F. Then, take a 4×8 inch loaf pan and butter it nicely. Take a mixing bowl and mash 3-4 ripe bananas with a fork, until it's smooth. Next, stir 1/3 cup of melted butter into it. Add 1 teaspoon baking soda and a pinch of salt. Then, add 3/4 cup of sugar, 1 large beaten egg and a teaspoon of vanilla extract. Then add 1.5 cups of all purpose flour and mix well.

Transfer this mixture into the loaf pan and bake for 50-55 minutes. Insert a toothpick and check if it's done or not. When done, remove from oven and let it cool. Slice and serve this tasty bread with some nuts or jam!
3. Chocolate Muffins ( Without Egg and Butter)
This one's for my vegetarian friends and the one's trying to lose some calories. Chocolate muffins without any egg and butter, a lot of you have wanted this to happen. So, it's finally here.
Recipe:
Put 3/4 cup of chocolate chips in freezer and line a muffin tin with paper liners. Then, preheat the oven to 350°F. Take a large bowl and combine 1/2 cup flour with 1/4 cup sugar, 2/3 cup of unsweetened cocoa powder and 4 teaspoons baking powder. In another bowl, add 450ml of milk, 3 tablespoons of sunflower oil and 1 teaspoon vanilla essence. Then, add the milk mixture to the flour mixture and stir well until combined.

Take out the chocolate chips from freezer and toss in 2 tablespoons of flour. Fold the chocolate chips into the better, with the help of a spatula. Pour this batter into muffin tin. Sprinkle remaining chocolate chips on the top. Bake the muffins for 20 minutes. Take out from oven,behen done and allow it to cool. These double chocolate muffins are anazama for a cozy Christmas evening. Your family and friends will love them!
4 .Plum Cake – Christmas Favourite!
This recipe is the star of the festive season. Christmas is simply incomplete without this. So, click on the link and learn various ways of making plum cake.
Or, if winter makes you super lazy to cook anything at all, then sit back and relax. Place an order for delicious rich plum cake and get it delivered right to your doorstop.
Buy Rich Plum Cake Online – Buy Now!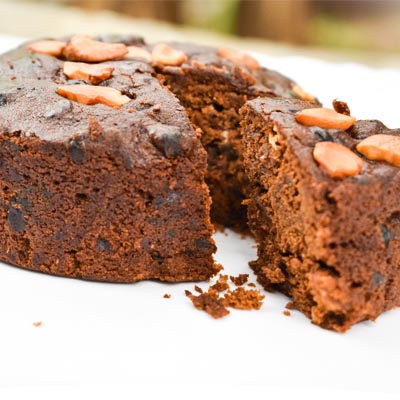 I hope you'll be a less lazy person and try out these recipes. Let me know in the comment how did they turn out for you.
Stay Happy And Healthy!
External Reference