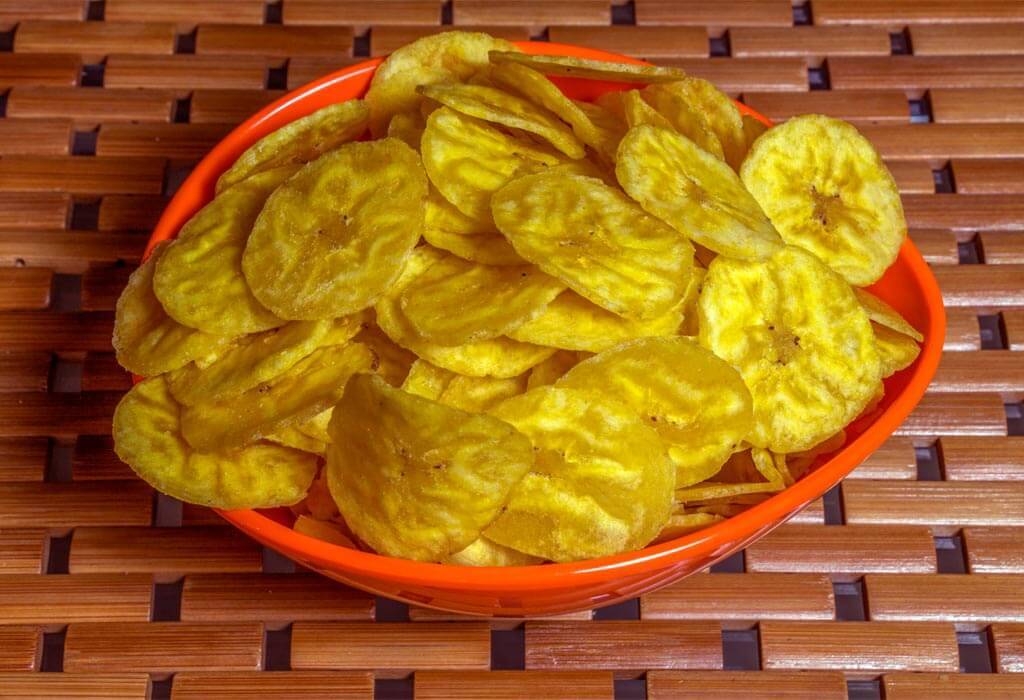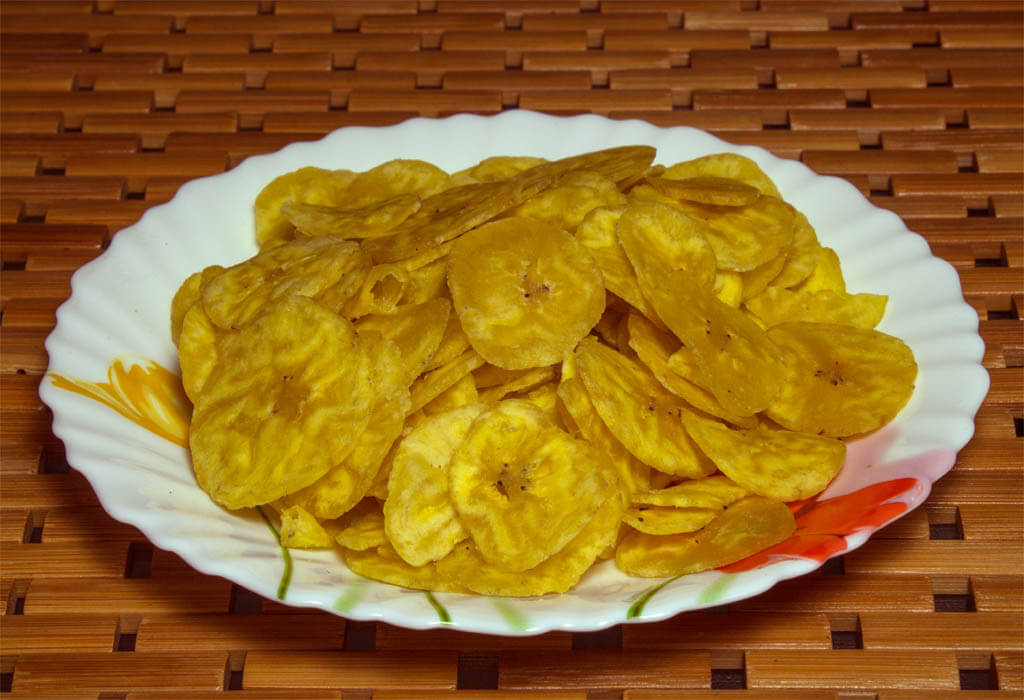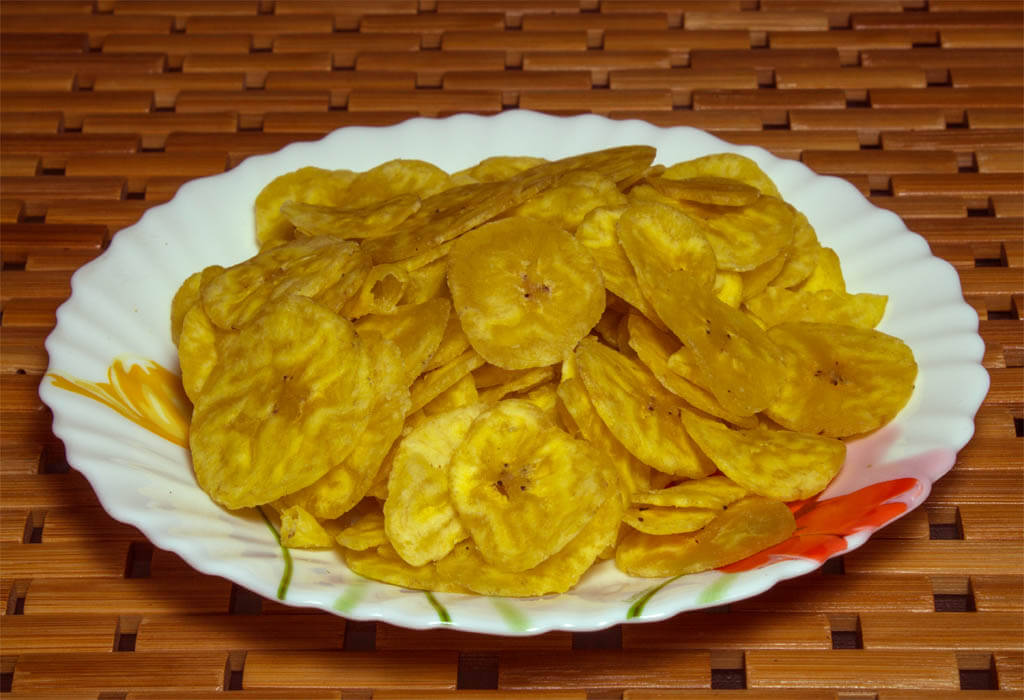 High in nutrition, good in aroma and excellent in taste is what I would call Banana chips. These are one of the traditional tea time snacks all the way from Kerala. Prepared using pure coconut oil and freshly cut raw or ripe banana. The recipe itself varies from region to region within Kerala but each recipe has its own USP and is admired in each and every part of the country. These are not only served as a snack but as a special ingredient during occasions like marriage. The traditional touch and the sweet, sour taste of the crispy brown yellow chips make it one of the mouthwatering products from Kerala.
Bananas are sliced into thin pieces and deep fried in coconut oil to give it that golden yellow colour. This process helps the chips to retain its aroma and taste for a longer period. Banana chips prepared carefully using fresh oil and fresh banana would last for more than 30 days without being affected by the climatic conditions if stored in a dry container. Even though it is deep fried, it does not cause harm to your health because of the ingredients used and various health benefits of banana. It contains coconut oil without any preservative or additional contamination. Coconut oil is a proven medicine for a number of ailments. It helps in hair growth and makes them darker and shinier. It is also used as cooking oil in almost all the houses of Kerala. Apart from Coconut oil, Bananas are itself a good source of protein and other nutrients. So, the combination of these two makes it a healthy snack that can be enjoyed without worrying about any health issues.
We understand the fact that everyone wants to enjoy only freshly prepared snacks. So, there is always a doubt in the mind of the first time visitor of our store – The South Indian Store. There is nothing to worry about the quality of the banana chips sold by us. The reason being we pack only the freshly prepared banana chips. That means – if you order a pack of banana chips today, we will cut fresh banana pieces, deep fry the slices in pure coconut oil and pack them today itself. Once packed, we ship them either the same day or the very next day. This ensures that by the time our customers receive their order, the quality, aroma and the taste of the snack remains intact.
Still worried? The only way to get your doubts clear is to give us a try. Just go ahead and place a minimal order and try our products. Just a matter of few days and you will get your order delivered at your doorsteps and we assure you that you will never regret your decision of buying from us. Looking forward to see you soon on our store – Buy banana chips online here today.