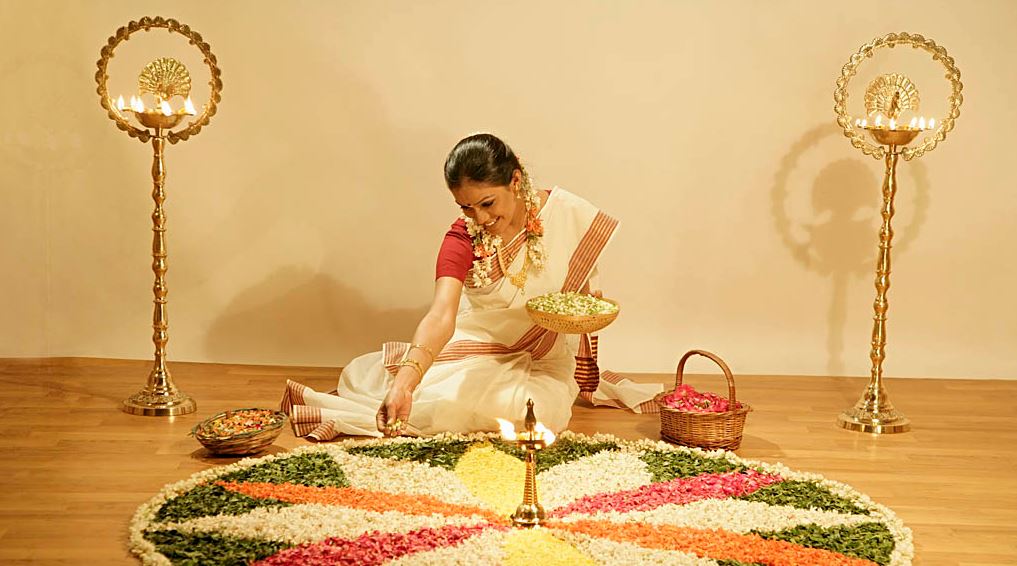 Onam is the biggest festival of Kerala and its celebration is as grand as it could be. If you want to experience the best of malayali culture, then Onam is probably, the time to visit Kerala. Onam leads to a brand new and rejuvenating start of life. Some of the astonishing features of this Kerala festival includes exotic dance, spectacular games, and attractive decorations. Let me give you an insight to the magnificent celebration of this festival.
Reasons Why People Celebrate Onam
1.King Mahabali:
The states of Kerala had a prosperous time under this legendary king. According to the belief, the king become famous with time and the gods were not able to tolerate his popularity. So, they sent king Mahabali to nether world. The king then requested the god to allow him to visit his people at least once a year. The festival of Onam thus, marks the arrival of king Mahabali every year.

2.Boat Palliodam:
People tend to believe in another story, as one of the reasons behind the celebration. Once a boat with food items got stuck in a river. People believe that the boat was able to move forward, only when a man boarding the boat fed a poor family. Following this story, Malayali people feed the needy and the poor during Onam every year.
Pookalam
Rangoli is the part of most beautiful festivals in India. Pookalam is basically flower rangoli, made during this Onam. People use variety of colorful flowers to make intricate and beautiful designs. The tradition of decorating pookalam is very common in Malayali households. Athapookalam is the flower rangoli, that women make during the Atham day of the festival. The size of Pookalam increases with each passing day of Onam.

Athachamayam
Grand procession across the sate marks the beginning of the celebration. The parade, known as Athachamayam  includes various elements like –
Marching Elephants.
Several types of traditional music.
Beautiful forms of folk art.
People wearing colorful masks.

The parade follows certain themes from Mahabharata, Ramayana and also includes some themes from Bible. This is to depict peace between various communities.
Dance Forms
Dancers perform various traditional dances as a part of Onam celebration. These dance forms include –
Thiruvathira
Kummattikali
Kathakali
Pulikali and others.

In Thiruvathira, basically a group of well dressed women, dance around a lamp. Kathakali is all about dancers depicting various mythological characters, by wearing colorful costumes and coloring their faces. Pulikali is most common during this festival. In this dance form, dancers paint themselves like tigers with bright colors and dance to the beat of chenda and thakil.

Vallamkali
It is one of the greatest attraction during Onam. Vallamkali is the traditional boat race, organised in Kerala. In this sport, 40 people participate in each team. Loads of money are spent during this game.

The 10 days Of Onam Celebration
Every day of Onam is auspicious and is celebrated with full joy. First, comes Atham followed by Chithira ,Chodhi and Visakam. 5th day is known as Anizham, which is marked by the magnificent boat race called Vallamkali. Then, comes Anizham and Thriketa.

Day 7 is called Moolam and day 8 is known as Pooradam. During Pooradam, people make clay idols in the shape of pyramids. Finally comes the 9th and the 10th day of Onam, known as Uthradam and Thiruvonam. The grand celebration begins on the 9th day.
I believe now that you know so much about Onam, you must be willing to watch it all by yourself. So, don't sit back, book your tickets now. Spend your holidays in this beautiful city and let us know your experiences.
Happy Onam Everyone!
Stay Happy And Healthy This Festive Season!